Skip site announcements
Site announcements
(There are no discussion topics yet in this forum)
Skip available courses
Available courses
Curso general de conceptos básicos de informática
Este curso cubre los sistemas que se usan para la infraestructura mayor de el internet - LAMP.
LAMP es el acrónimo usado para describir un sistema de infraestructura de internet que usa las siguientes herramientas:
La combinación de estas tecnologías es usada principalmente para definir la infraestructura de un servidor web, utilizando un paradigma de programación para el desarrollo.
En este curso usaremos un derivado mas moderno de LAMP, LEMP, en que usa (e)
NGINX
. Tambien vamos a cubrir temas básicos en comunicaciones de redes, y como mantener seguridad en cada paso.
This course is designed to improve students' conversation skills in a scientific- or engineering-oriented setting. Grammar, writing styles and speaking skills specific to students' scientific and engineering areas of interest will be the focus of this course and will be accomplished through discussions of various authentic technical-based texts.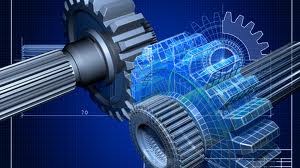 Skip courses